About
For B2B buyers around the world who enjoy selling high-quality products with after-sales service in the market, Carico Enterprise Co., Ltd is a Taiwan manufacturer providing high-quality chassis parts and various related items. Unlike traditional companies, we are more flexible to provide our customers with more complete selections, more perfect service, more competitive price, and moreover, varied orders can be placed with a flexible minimum purchase quantity.

Carico Enterprise Co., Ltd was founded by the Lu family in 1981. Early in the establishment of the brand, the founders always wanted to bring good quality and affordable parts to the market. Even though initial funding was limited, they insisted on consistent quality and never abandoned their philosophy and perseverance, as they had always wanted.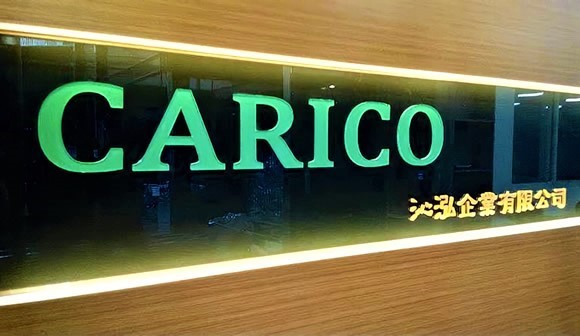 The meaning of "Carico"
The word "CARICO" has the connotation of loading and unloading, carries professional responsibility for safety and quality. In addition, the brand image shows "Sun, Hope and Growth" with a green color that represents vitality. We look forward to delivering the pieces we have made with the utmost care to our customers and growing together towards a future full of possibilities.
The Chinese name of the brand is "沁弘".
"沁", separating the Chinese character, has a river on the left and a heart on the right. We hope CARICO seems like a river that instills hope and energy in the hearts and minds of our clients.
And the word "泓" has the meaning of deep and wide water. It is like the sea that holds a hundred rivers, and like a clear spring that flows in a calm and relaxed way. Last but not least, we hope that the image of the brand can be transmitted to the whole world, deep and powerful, and that it reaches your heart.
"Sunshine, Hope & Growth"
In 1983 the concept of promoting our brand matured. We wanted the world to know our CARICO brand and recognize our passion and spirit: "Sun, Hope and Growth". Our team, full of dreams and passion, until today, we have exported products to five continents around the world. To make our spirit of "Sunshine, Hope & Growth" widely known: CARICO. We are delighted to hear your precious suggestion.
Main products
Suspension system

Control arm, Lateral link, Ball joint, Bushing, Trailing arm, Stabilizer link, Stabilizer bar, Rod lateral, Crossmember

Steering system

Wheel hub, Knuckle, Rack end, Tie rod end

Brake system

Brake disc, Brake drum

Engine system

Cranshaft pulley
Our history
1981
Established in New Taipei City, Taiwan.
1983
Strated to export gobally
2003
Passed ISO 9001 certicifation.
2008
Started to participate in the Trade Fair AAPEX in Las Vegas,
Automechanika Frankfurt and Aautomechanika Dubai.
2012
Established Dayuan warehouse.
2015
Participated in the Trade Fair INA PAACE in Mexico City and MIMS in Moscow.
This site uses cookies to improve your browsing experience. we'll assume you're OK to continue. If you want to read more about this, please click on
Use & Disclaimer
thank you.
I Agree