BMW I01 I3 (NEW PARTS, 2021, JUN)
CONTROL ARM CH-06E060L CH-06E060R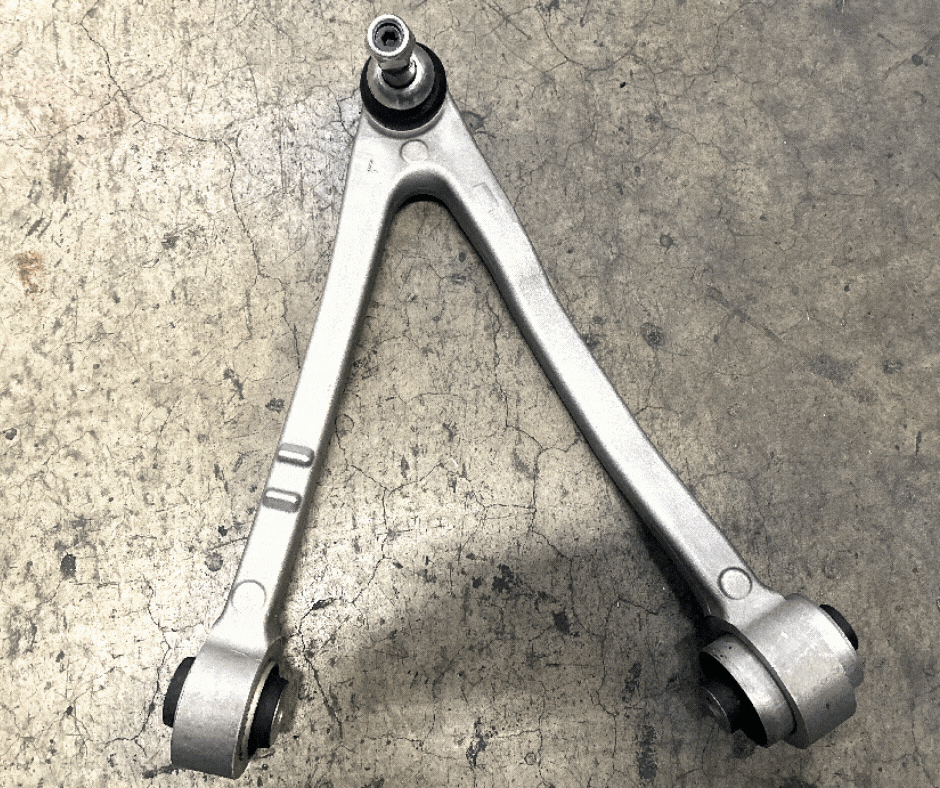 #CH-06E060L
#CH-06E060R
The BMW i3
The BMW i3 is a B-segment, high-roof hatchback manufactured and marketed by BMW with an electric powertrain using rear wheel drive via a single-speed transmission and an underfloor Li-ion battery pack and an optional range-extending petrol engine. The i3 was BMW's first mass-produced zero emissions vehicle and was launched as part of BMW's electric vehicle BMW i sub-brand.
Styled by Richard Kim, the i3 is offered in a single five-door configuration with a passenger module of high strength, ultra-lightweight CFRP (carbon fibre reinforced polymer) adhered to a lower aluminium module holding the chassis, battery, drive system and powertrain. The bodywork features two smaller clamshell rear-hinged rear doors.
The i3 debuted as a concept at the 2011 International Motor Show Germany, and production began in September 2013 in Leipzig.
Having ranked third amongst electric cars sold worldwide from 2014 to 2016, the 200,000th i3 was produced in October 2020, and its global sales totaled about 210,000 units worldwide by mid-2021.The U.S. was its best-selling market with almost 42,000 units delivered through December 2019.
More information
This site uses cookies to improve your browsing experience. we'll assume you're OK to continue. If you want to read more about this, please click on
Use & Disclaimer
thank you.
I Agree